A school with a different view on education

Love to Learn

Discover, Learn, Care
The english version of this website is currently under construction. For questions feel free to contact us.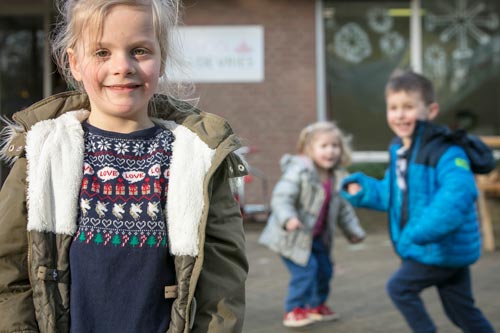 High Quality Education
Misha De Vries Primary School provides high quality education in a stimulating environment. As a team, we work to realize a school that fosters children's desire to discover, learn, and care.
A new school in 's-Hertogenbosch (Rosmalen) that started in October 2017.
Experience-based educational methods developed in close collaboration with one of Milan's best performing schools.
Qualified and motivated teachers that are skilled to work with our tailored methods, who cherish the uniqueness of every child.
A rich curriculum to help children discover and develop their talents.
Come and meet us!
Discover what makes this school so special for children and know about our way of teaching. Contact us for an appointment.
About Us
About Misha De Vries Primary School
Misha De Vries is a small-scale Primary School in Rosmalen ('s-Hertogenbosch) which offers high quality experience-based education. The school started in October 2017, under the guidance of the 'Sacro Cuore Primary School' in Milan, Italy.
The school started with a group of 10 pupils in the age between 3 and 7 for the year 2017/2018 with education offered for groups pre-K till grade 2 (dutch system 'groep 3').
During school year 2018/2019, we will offer education for pre-K children till grade 4 (dutch system 'groep 6'), with a maximum of 35 pupils in total. As from 2019/2020, we will be able to welcome children till grade 6 (dutch 'groep 8') with a maximum of 70 pupils, in order to ensure a stable environment for our pupils.
Misha de Vries qualifies as a 'pedagogical' (algemeen bijzondere) school, has a Catholic identity, a cultural profile and is internationally orientated.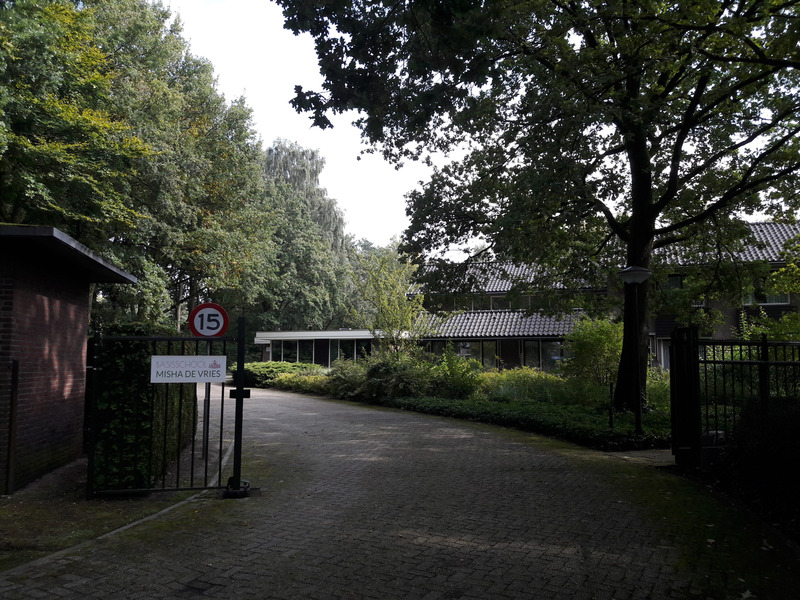 'The enthusiasm of the teachers and children, their jointly desire to learn, the peaceful atmosphere and their excellent results motivated us to follow their example.'
'Misha de Vries' primary school was founded in 2016 under the guidance of 'Magnolia Foundation'.
The foundation Magnolia was born by the desire of Dutch parents, teachers and education experts for a better and more beautiful education for children.
The members of the foundation gained their inspiration for the school, during their visits to the Sacro Cuore, actual partner school of 'Misha de Vries', which is rated as the best school in Milan.
The enthusiasm of the teachers and children, their jointly desire to learn and their results motivated us to follow their example.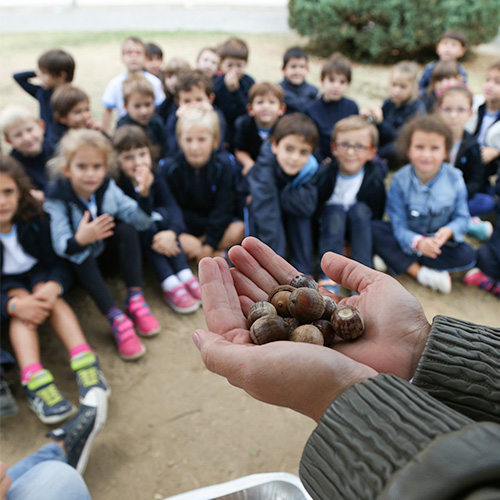 Igniting in children the desire to discover, learn, and care
Misha De Vries Primary School is a Pedagogical (algemeen bijzonder) school with a Catholic Identity.
Our educational concept is aiming to offer children a stimulating environment, where they develop a positive approach towards learning, which will be beneficial to them throughout their entire school carrier and beyond.
As part of our curriculum, we acquaint our pupils with the Catholic values and identity, offering them a solid foundation to discover their own world views. In doing so, we welcome children whatever their faith or background is.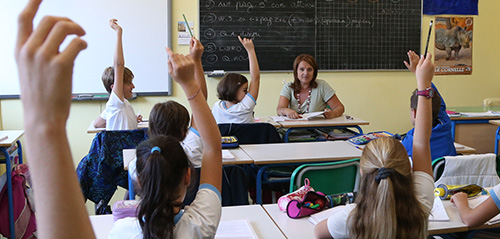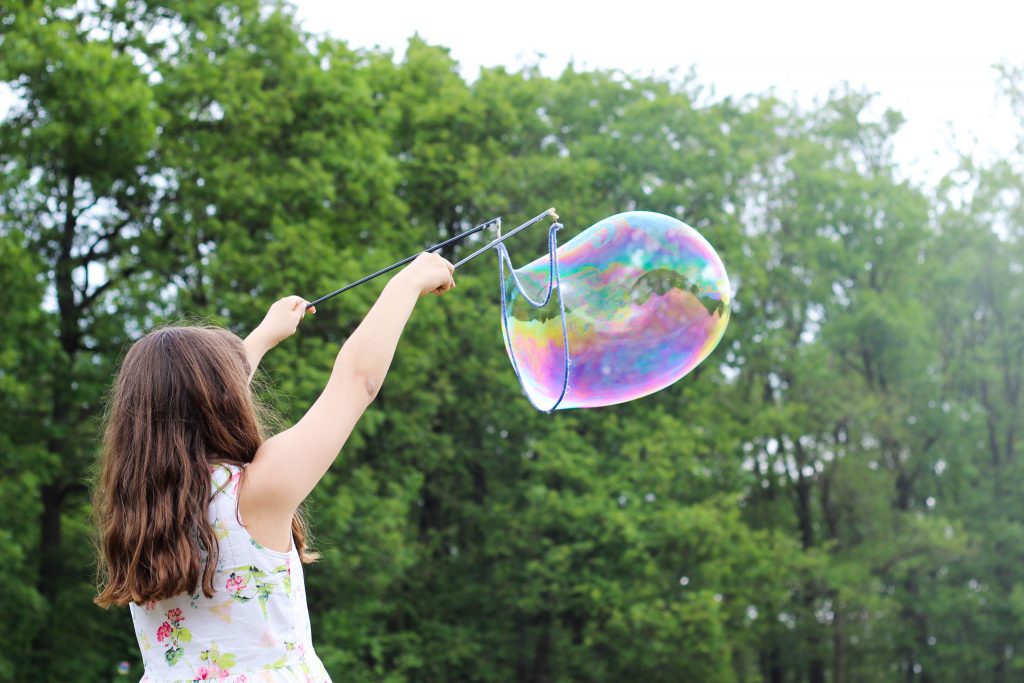 Learning Through Beauty
Our own private woodlands to discover, our surprising music, drama, and art classes, as well as our Catholic value teaching all contribute to create an atmosphere in which children truly enjoy going to school.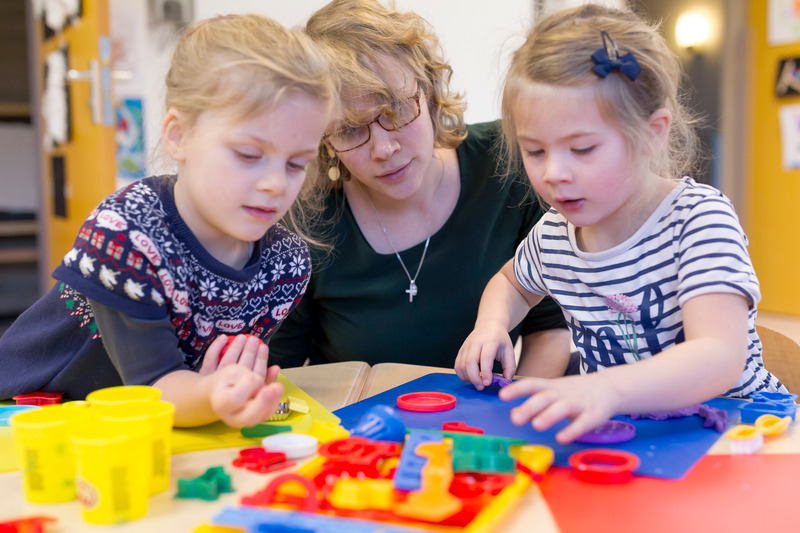 Personal Attention
Our small classes of 20 pupils maximum enable our teachers to build personal relationships with the children, and guide them in their learning process according to their unique personalities and talents.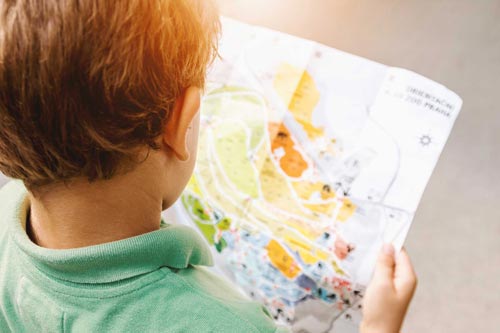 High-Quality Teaching
Our experience-based methods are developed in collaboration with our partner school, one of Milan's best performing schools, and with educational experts of the affiliated Sacro Cuore University.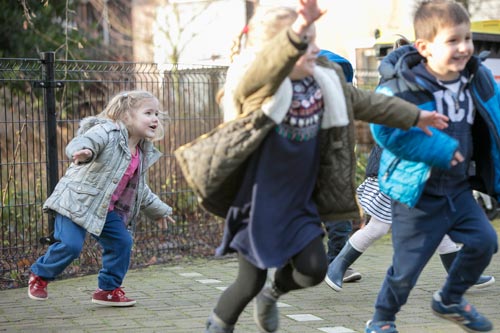 Motivating children
Kindling the natural curiosity of pupils is central to our programme. Combined with our focus on personal attention, pupils will become ever more enthusiastic to learn and take new steps.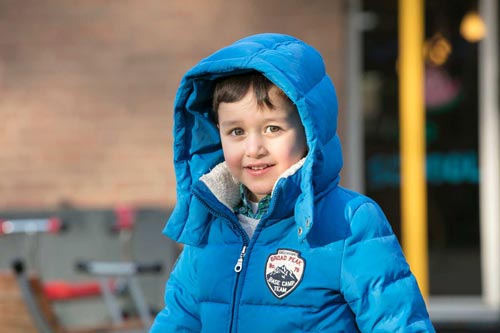 Developing Self Confidence
At our school, life is presented to the children as valuable and wonderful, and this enables them to acquire self-esteem and become happy and loving individuals.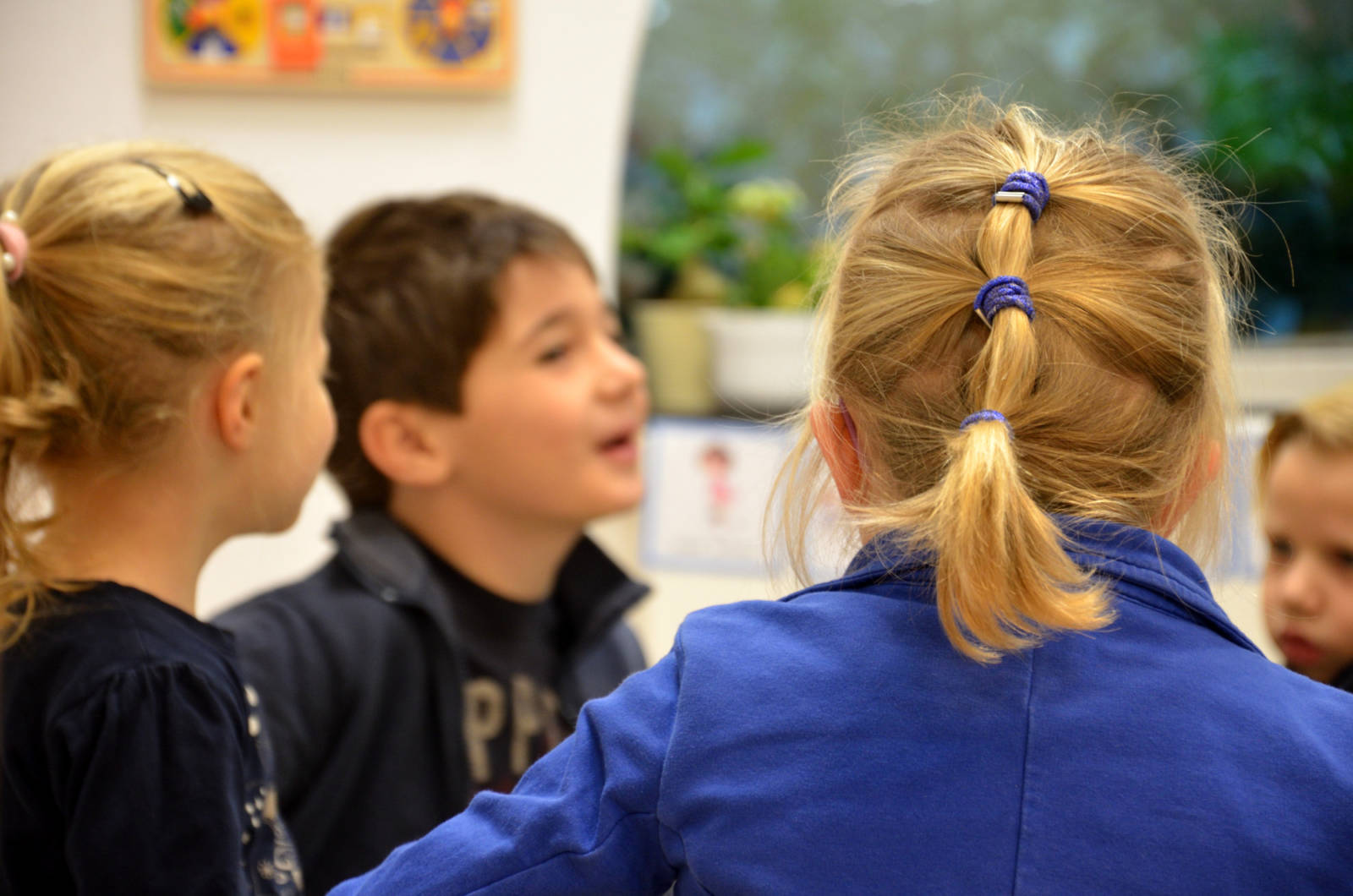 Critical Thinking
Our methods aim to stimulate critical thinking skills. As a consequence, pupils will achieve better results, develop ambition and learn to value the common good.
Our name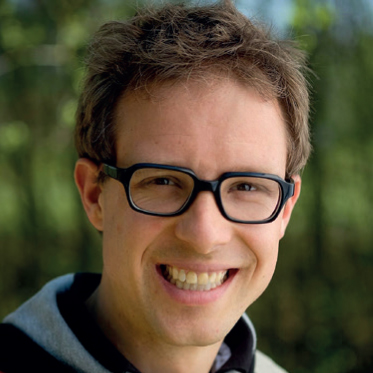 Our school is named in memory of Misha de Vries
Misha was a friend of the founders of the school. Born in Amsterdam in 1982, he passed away in 's-Hertogenbosch in 2015 at the young age of 32.
People who knew him would tell you: "When you talked to Misha, you felt like you were his only friend." He was a great listener and had an open attitude towards the other. Misha was very kind, attentive and wise. "Life is too beautiful", he used to say.
This positive approach of Misha is what we, as a team, want to pass on to the children who are entrusted to us.
Meet Our Team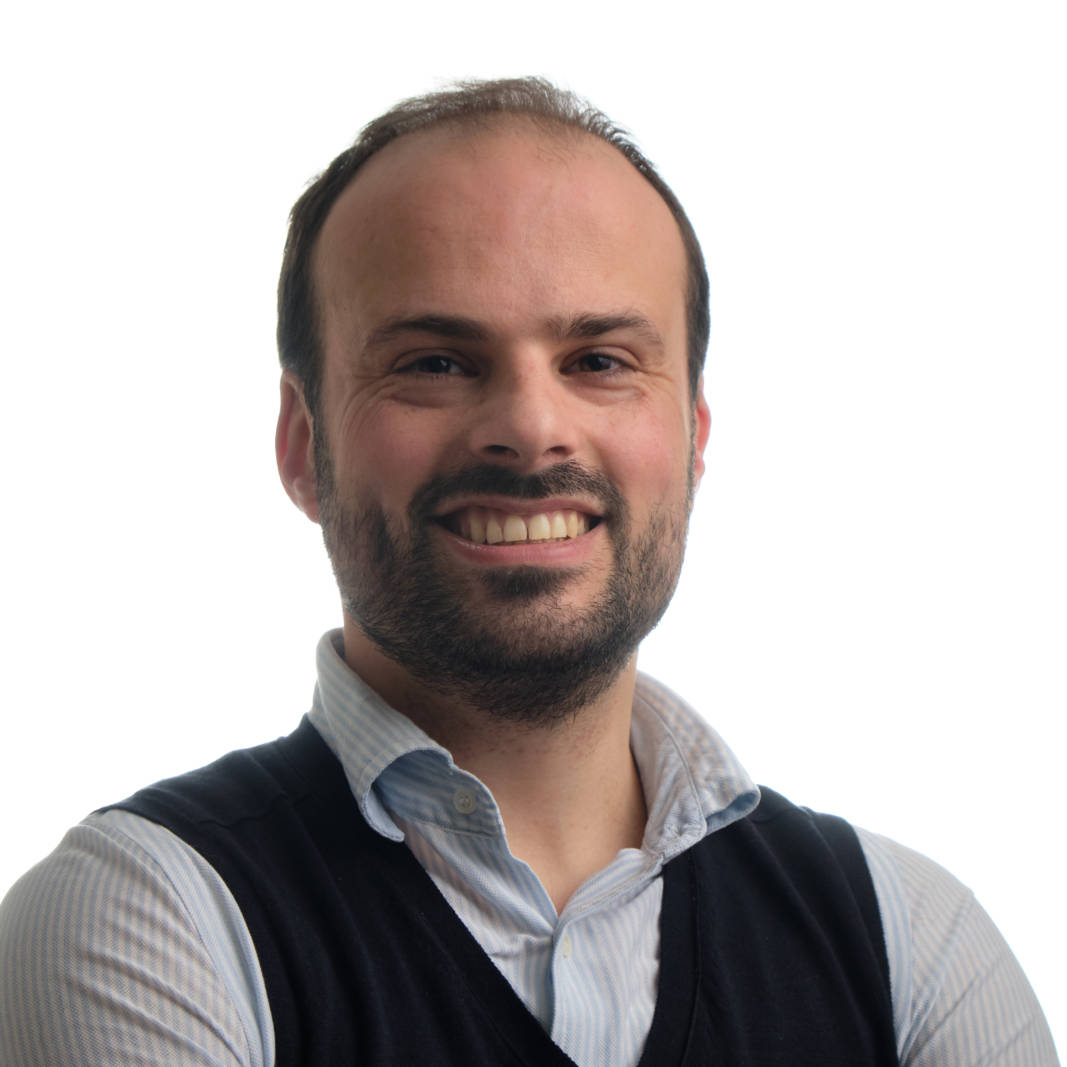 Laurens Peeters
Director
Director and founder of 'Misha De Vries' Primary School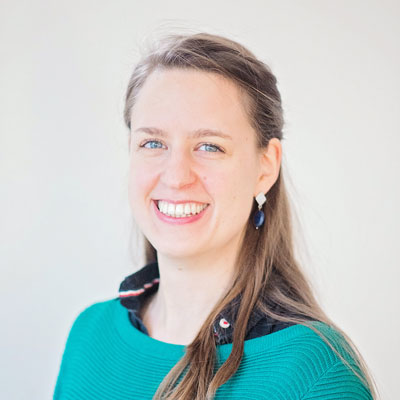 Thérèse
Teacher
Teacher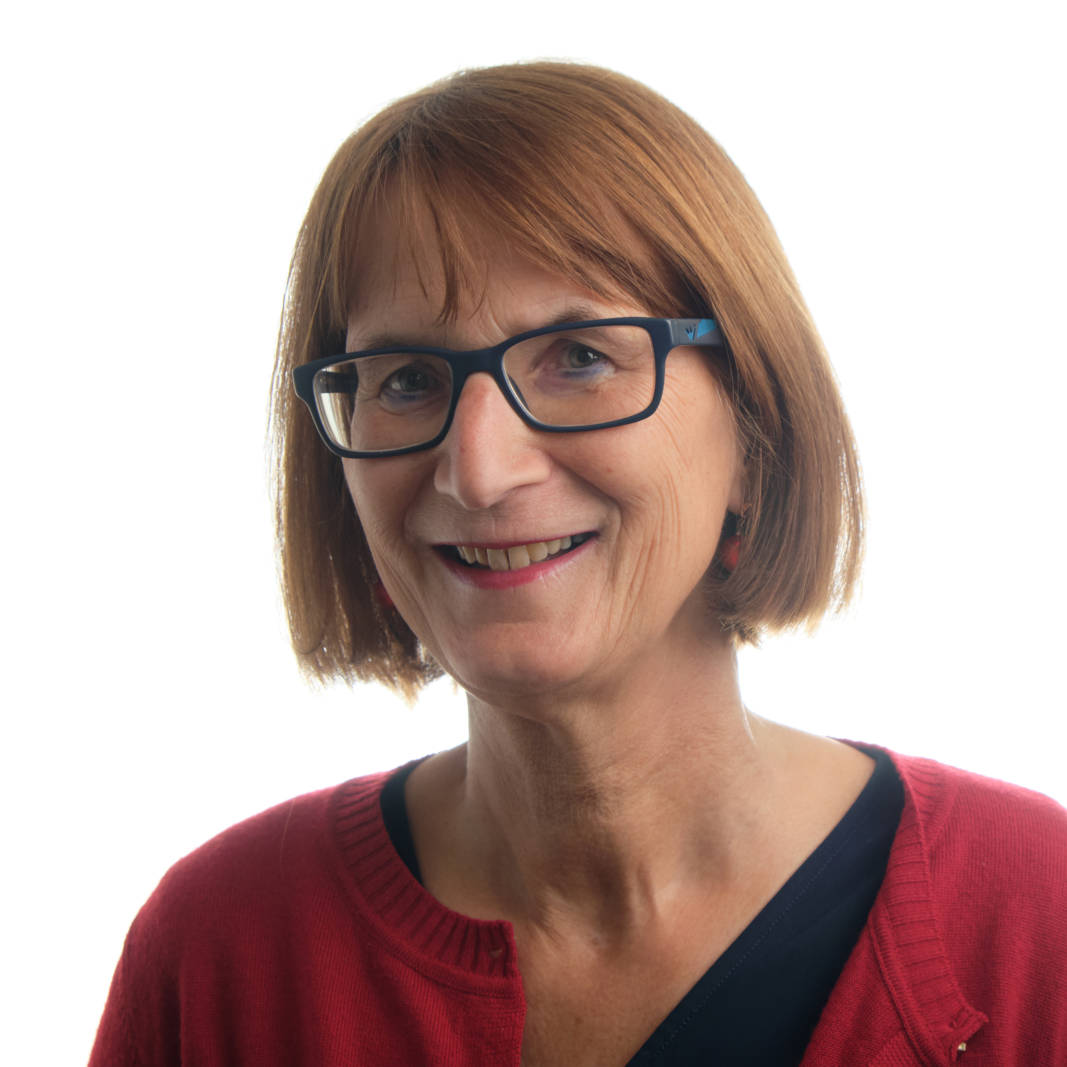 Gerda Klink
Teacher
Coordination, Curriculum development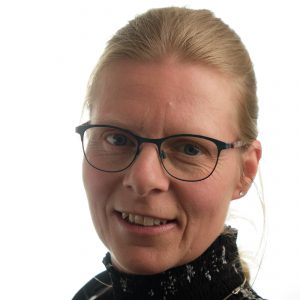 Connie
Teacher
Teacher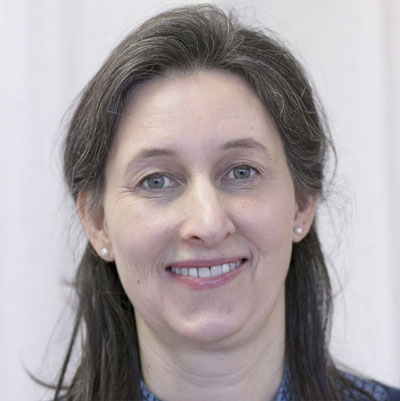 Paulien Broeders
Teacher
Part time teacher Grade 1 (Group 3)
Bob Wegkamp
Teacher
Teacher Grade 1 (dutch 'Groep 3')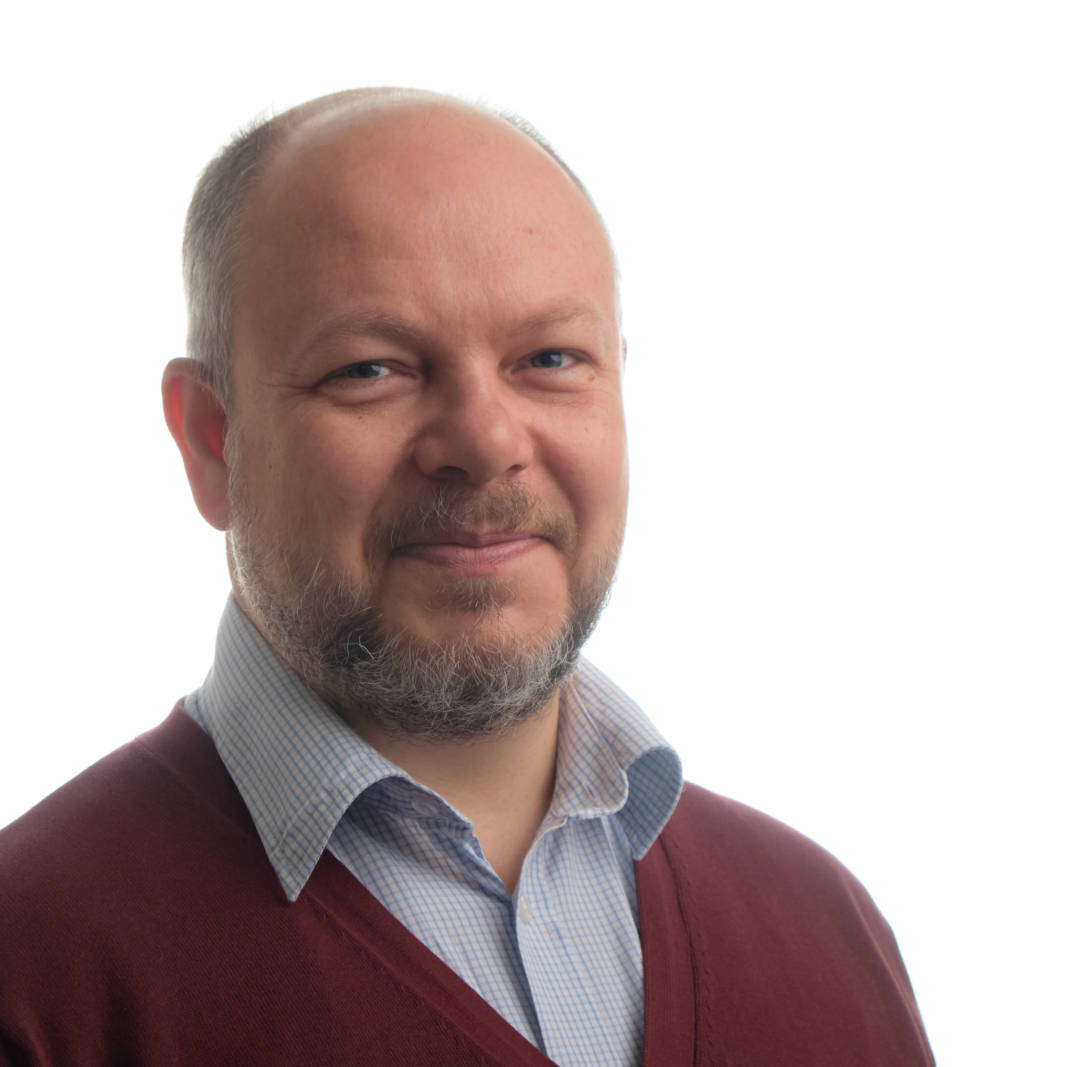 Pierpaolo Flesia
Teacher
Theater Teacher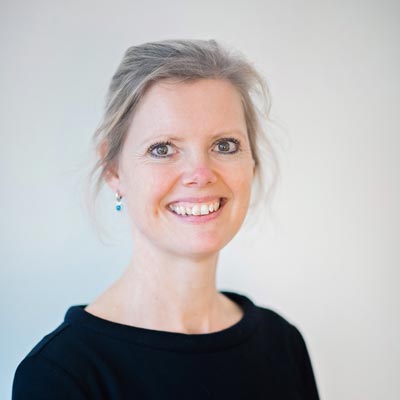 Barbara de Leeuw
Support Staff
Administrative assistant
Annette van Oenen
Support Staff
Administrative assistant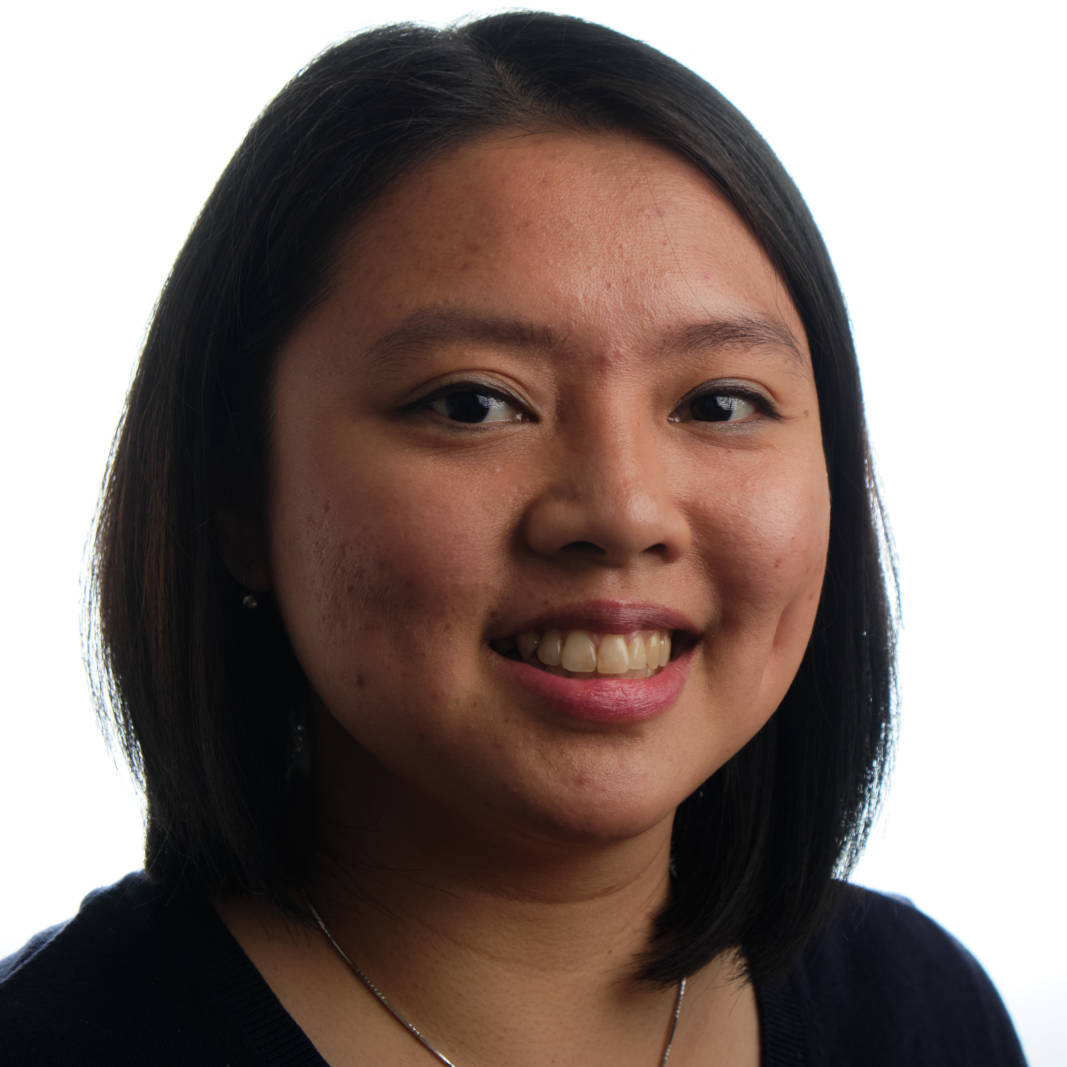 Cindy Lay
Support Staff
General Assistant / Cook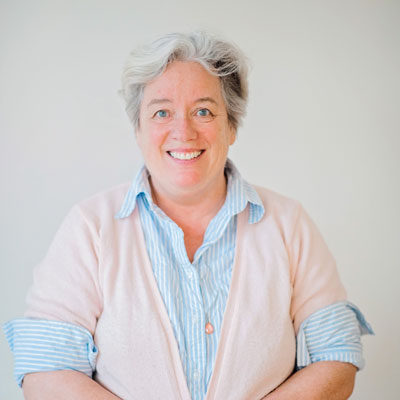 Zoë Banken
Support staff
General assistant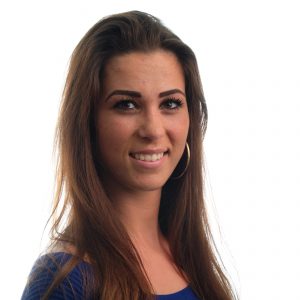 Rachel van den Broek
Support staff
Support and housekeeping
Our Vision
A different view on education

The children in our care are in a key stage of their lives, which will influence the development of their desire to discover, to learn, and to care. Our aim is to realize for your children an environment that creates the conditions to spark and foster that desire.

Through education we want children to be able to become critical and self-confident young adults, that are willing to look beyond their own horizon and are open to finding the beauty in everything.

In doing so, we are guided by pedagogical principles, whilst our special curriculum facilitates our work.
Our guiding principles:
Curriculum
All parts of our rich curriculum are interconnected and presented to the children as an invitation to discover or learn something new. Teachers will appeal to the interests and personalities of each child to stimulate their curiosity and the desire to discover the various subjects.

Our learning activities are organized in a way the children can 'experience' and express themselves as fits them best. Hence, the subjects will make sense to them and enrich their knowledge and skills.
ADMISSION
Choosing a school for your child is an important decision, which is of big influence on your child's development, both intellectual and emotional. Sometimes it is not easy to value how education takes form during a schoolday and how the atmosphere in a school is. That's why we would like to invite you to come and experience our school and to get to know eachother, so together we can evaluate whether our concept of teaching suits the expectations you have for your child. Please don't hesitate and contact us for a personal visit!
Contact Us
Information
info@mishadevries.nl
073-3035384
06-34400784
Lidwinastraat 55, 5262 EN Vught